Tell Me What to Do with this Clock!
by Brooke
(Pittsburgh, PA)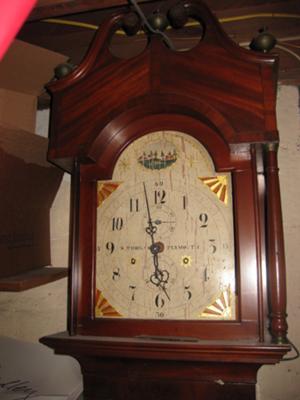 I have more pictures as well, if needed...
I don't know much...


The clock belonged to my husband's step Grandmother when she passed away. They had an Estate Sale, where someone offered over $1500 for the clock, but the sales manager wouldn't let it go for that price.
Now it sits in our basement. It's in need of some repair, but I believe we have all the parts. We would like to sell it, but don't know where to start.
I see that it must be a Seth Thomas, but I have no idea how old it is, how much it's worth or who we should contact to come look at it.
Any information you can give me would be greatly appreciated.