My Family Clock
by KellyP
(Greenville, NC, USA)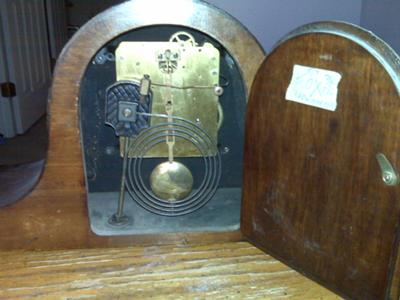 I grew up with this clock. This clock was given to my parents in the early 1960's as a gift from their friends whom had just visited England. My mother said they collected antique clocks and bought this while in England to give to them. There is no writing except for "Foreign" under the 6. It is also a key wind clock. I tried to find any examples all over the web but no luck finding any kind of a clue or match.


Thanks for anyone's help in advance!
KellyP
Click here to read or post comments
Return to Identify Your Antique Clock.