Kaiser Alarm clock West Germany
by Kelli
(Stratford, Oklahoma)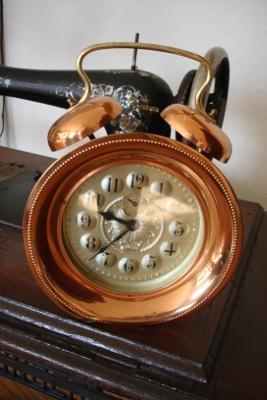 Kaiser - front view
I purchased this clock with several other items that were in a "Bedtime Story" bundle at a charity auction. I am a volunteer for the organization hosting the auction and tried to find out who had donated the clock to no avail.


The bundle had a hand-made baby quilt, wall hanging, stuffed bear, the clock and several children's books. I'm sure I paid less than $40 for the bundle and actually only bid on it to get the clock because it appealed to me.
I have been unable to find any clocks with the Kaiser name that are even similar in appearance to this. I really have no interest in selling it, but would like to know its history and value. Any help would be greatly appreciated.
The name Kaiser appears on the front with West Germany inscribed on the back.