Ingram Mantle Clock
by Dewayne
(Birmingham, AL USA)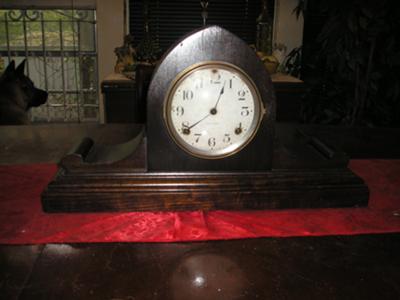 Ingraham Mantel Clock
From the 1800's I believe. Came from a grand old Southern Mansion.


Is in working order but needs a pendulum.
Would love any info I could get along with it's value if possible.
By the way, what a WONDERFUL site this is. I plan on telling many about this great site.
Click here to read or post comments
Return to Identify Your Antique Clock.