Great Grandmother's clock
by Stan Griggs
(Winter Park, FL USA)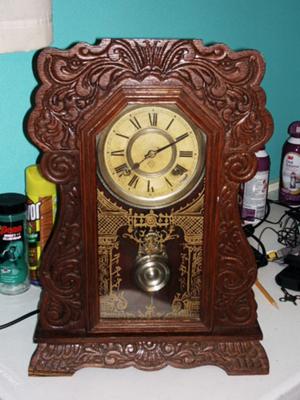 Ansonia Mantel Clock
The clock face has: "Manufactured by the Ansonia Clock Co., New York, United States of America". I have found no other labels. When the face is removed, on the brass is stamped Ansonia Clock Co, New York, 9 1/4.


It was in the house where my Dad grew up in early 40's. He said that it was his Grandmother's clock and thinks she obtained it in the early 1900's. This clock was passed down to me from my Dad.
I have the key and I used it to wind the clock. It seems to work but is off on the time.
Dad said he did have someone work on it once.
Any information would be appreciated.