French Black Marble Mantel Clock
by Neil
(San Francisco)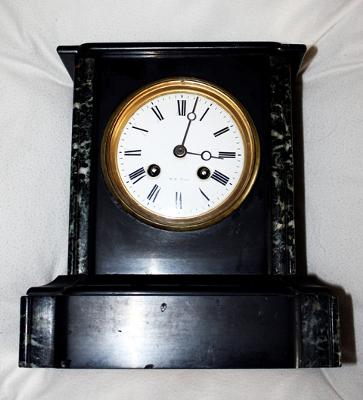 Black Mantel Clock
I found this beautiful clock at a garage sale. Can you help me identify the maker and manufacture date please? And, is it allowed to ask for valuation on this forum?


It is black marble (or slate?) with green, veined marble details. The width and depth at the base are 8 3/4 X 5 3/8 inches. The height is 9 1/2 inches. Thanks so much for your help!
Neil
San Francisco
Click here to read or post comments
Return to Identify Your Antique Clock.