Yard Sale Find - Seth Thomas?
by S Knighton
(Scottsville, Va USA)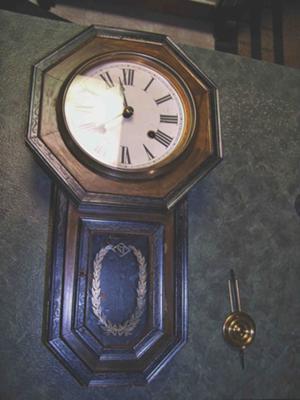 ST Wall clock
I am assuming that it is a Seth Thomas clock, it has the letters ST inside a diamond on the painted glass. The Clock still runs, I think it must be an 8 day wind up clock.


I will attach some pictures. I have looked throughout the internet and cannot find one like it yet so maybe you could help me. I paid 30 dollars for the clock :) might not even be worth that, but I like old clocks and still thought it was neat.
Return to Identify Your Antique Clock.