Wood cabinet, mantle clock, ANSONIA , N.Y.
by David Turner
(Florence, Alabama)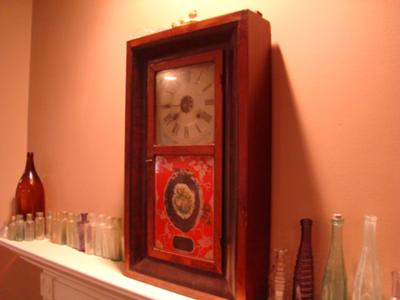 Ansonia OGEE clock
My grandmother gave this Ansonia clock to me. She remembers it when she was a child. That was around 1915. The clock still works great, keeps good time.


The cabinet is in lovely original condition but the print on the glass has deteriorated to a noticable degree. It's a very attractive antique clock.
I did a little research on Ansonia clocks. Seems mine was made in New York. But closer to what time period? 1880s, 1890, 95,, 1900? 1910? And although I can't sell my clock, can I get idea's of a reasonable monitary value on it?
Return to Identify Your Antique Clock.