Wm. L. Gilbert Oxford Clock
by Richard A. Rainville
(Oldsmar, Florida USA)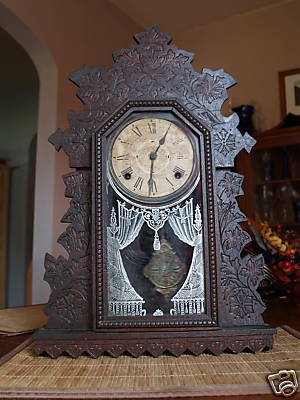 Oxford (Wm. L. Gilbert)
I purchased this off of ebay. The seller said it is around 1860. I cannot find a date, just a piece of paper on the back "Oxford, Manufactured by Wm. L. Gilbert Clock Co. Winstead. Conn USA ".


There is a series of numbers that look like they were engraved on the back of the top piece. 028-g0-5855.
Would anyone know more about this clock. I have searched the internet and found nothing. Thank you.
Richard
Click here to read or post comments
Return to Identify Your Antique Clock.