Wm. L. Gilbert Mantel Clock w/ chimes
by Marie Crochet
(Bakersfield, CA)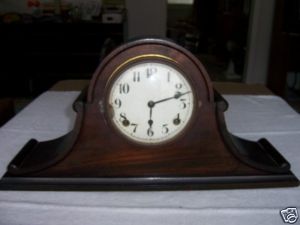 Circa 1890 Wm L. Gilbert mantel clock
I got it off ebay for $36 but I can't find out any history on this particular clock or what the value is. The description says it runs and stops and that the chimes work.


I have given you the pictures that I got off of ebay.
Return to Identify Your Antique Clock.