Wm L Gilbert - Lake No 3
by Randal Blackburn
(Houston, Tx)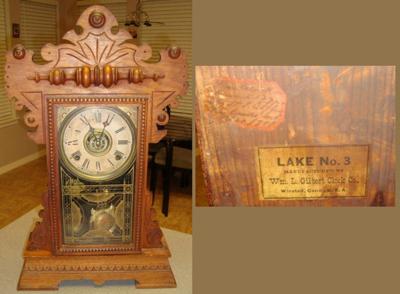 Lake No 3, front/back
We have found a number of Lake Number 4's mentioned online, but not any Lake Number 3's. This has been in my family for as long as I can remember - probably since the early 1900's - perhaps longer. It has a repair sticker from 1901. Still works. Could use a good cleaning.


Would like to know more about it's commonness or rareness, about it's potential value.
Click here to read or post comments
Return to Identify Your Antique Clock.