Wm L Gilbert Black Mantel Clock 1906
by Jeanette
(Lander, PA)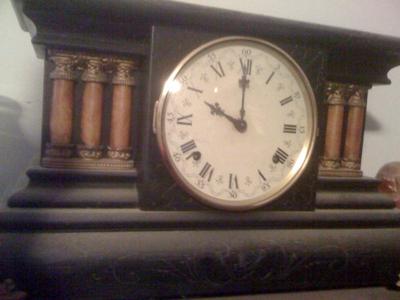 Wm L Gilbert 1906 black mantel clock
The clock has 6 pillars total three on each side of the face. There is not a name on the face but the mechanism on the back says Wm L Gilbert Clock Co Winsted Conn, USA 1906. I will take a picture and post it. Any info would be appreciated!
Click here to read or post comments
Return to Identify Your Antique Clock.