Wm. Gilbert Clock in Limoges 1906?
by Dave Barnard
(Brea, CA)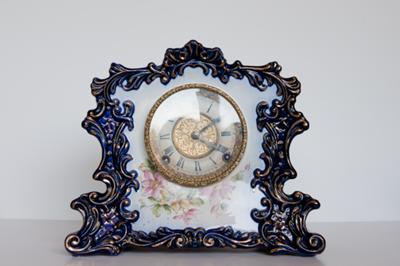 Lomoges encased Gilbert
We acquired this in the mid 1950s. My Uncle was a collector living in Michigan and was staying with us. To repay us for the lodging he found this and gave it to my parents. This clock was a family tradition for many years.


The sticker on the back says "Limoges Case made in France" clock works are made in USA.
The case has a number "No 434"
I can't find identification of the artist who made the case. It's a floral design with intense blue and gold around the edges.
Inside "1906 and Wm Gilber Clock Co Winstead, Conn. USA.
I wonder how much to insure this for and / or where to find out more and get an appraisal.