Westwood Chadwick carriage clock?
by Jeff
(Albany, GA)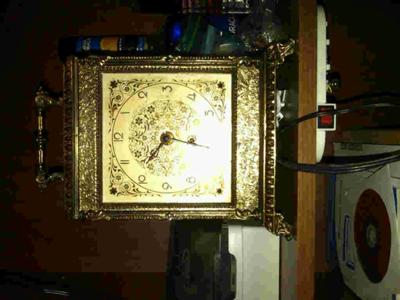 Carriage Clock
This clock is very heavy, evidently a fairly solid piece of metal. Just underneath the 6, on the face, the word 'Westwood' is printed.


I removed the backplate and on the mechanism the words 'Westwood Chadwick' and 'made in Germany' are printed. Also, I think it says 10 jewels. I can make out the 0 but not the first digit.
It's a key wound clock and it works but it's a little fast. I bought it at an antique shop for $40 and I'm curious if it's worth that or if I paid too much.
I can't find anything about Westwood Chadwick on internet searches. I'm curious who made it and how old it is. Thanks!
Return to Identify Your Antique Clock.