Welch Mfg Co Clock ??
by Michael Humphreys
(Dunedin City , New Zealand .)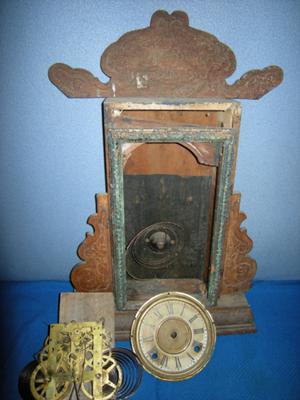 Is she a Beauty
This clock was given to me by my brother who was givin to him by my mother who called this a Ansonia clock as it was called by my grandfather.


It is a little in need of repair. The works clearly shows Welch Mfg C.0 Forrestville, Conn U.S.A The detailing on the clock case appear to be original , and it does not have the pendulum or detailed glass it had when I saw it working as a child at granddads. Any thoughts on the time era and worth the effort of reviving ?
Return to Your Favorite Clock Picture.