Waterbury Mantel Clock
by Kevin
(RI)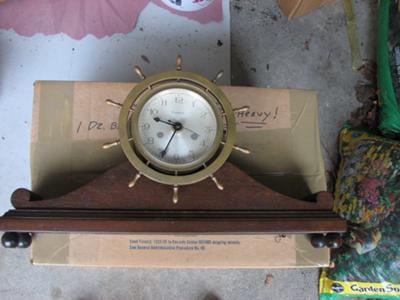 Waterbury Marine Clock
I am trying to figure out how to wind this clock?


Note from Bill
Hi Kevin,
You need a clock key to wind it. There are many different sizes, so you should have the clock with you when you find a place like a clock repair shop to buy one. Then you wind the two holes in the dial. The right winder is for the time and the left is for the ship bells.
Return to Clock Repair Questions.