Victory - Eight Day - Ingraham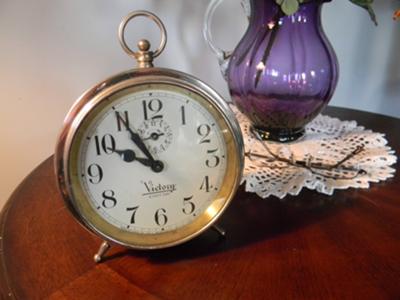 E. Ingraham Alarm Clock
Hi - I was given this clock after my dad's cousin passed away. As I grew up, this alarm clock always caught my attention while visitng her through the years (I am 63, she was 98 when she died).


I have searched the internet and have found similar clocks but not exact. I found an Ingraham model "Ace" and thats the closest to mine. I would certainly appreciate feedback.
It runs and is in great shape. Thank you - Ron
Return to Identify Your Antique Clock.