Unusual brass clock could not be unique
by Ken
(Pennsylvania)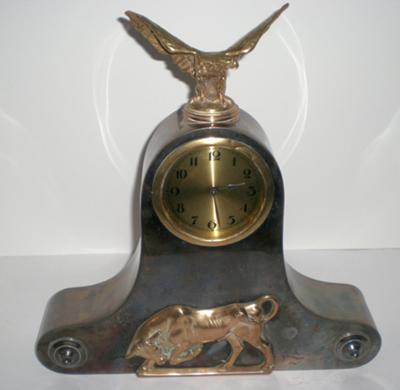 Brass Mantel Clock
I purchased this clock because of its weight and its apparent uniqueness. No brand names of any kind on this clock. But I know enough about metalworking and manufacturing processes to know this clock could not be unique.


The heavy brass case was likely die cast and hand finished. The balance-wheel timepiece is old enough to need service, it runs and stops. I have had no luck whatsoever in finding another like it. The person I bought it from claimed to be selling off the collection of a wealthy but deceased collector for the family. Please see the photo.
Return to Identify Your Antique Clock.