Unknown Clock, No name given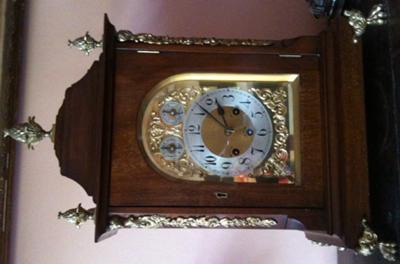 Mantel Clock
I really know very little about this clock my grandfather picked it up from an antiques dealer in Guildford about 20 years ago.


There is no name on the face & does not appear to be one anywhere else I'm afraid. I've only got the pictures sorry. If anyone could give me a make and/or a rough date that would be much appriciated.
Thanks
Click here to read or post comments
Return to Identify Your Antique Clock.