Too Little Information
by Alex Muir
(Scotland)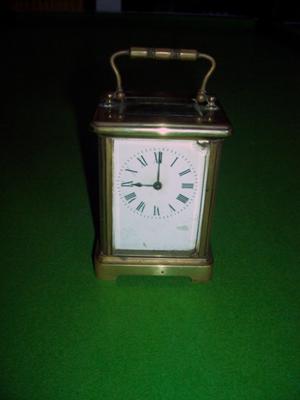 Carriage Clock
I have recently come into possesion of a small brass carriage clock. It measures, 11cm(H), 8cm(W), 6,5cm(D). It has a white enamel face. Inside the rear centre it is engraved with the initials R&C, Made in Paris.


Inside an oval,also in italics the letters "L"or"T". The base is stamped with the number 64, for its size it is a heavy little piece.
I am led to believe it has been in the family for many years but not one family member knows anything about it and it was about to be thrown out. I cannot find any information on this clock on the internet and any help would be greatly appreciated.
Return to Identify Your Antique Clock.