To Repair or Restore is the question??
by FP
(East TN)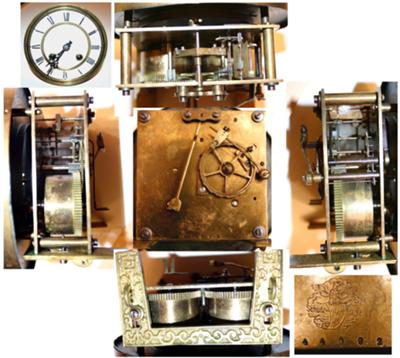 Did I miss an angle??
Our immediate goal is to identify when it was manufactured and approximate value to aid us in whether to repair or restore (I vote to restore but brother doesn't want to spend 300-600 dollars on clock movement worth only 100 dollars.) I?m a mechanic, fabricator and tinkerer by natural gift and appreciate antique machinery (love antique machinery, necessity creates.)


The case is a Vienna style wall clock, most people know what these look like, and I'm posting pictures of the movement hoping a knowledgeable person can pin down the time period and worth of this peace. Can arrange to send higher quality photo (facilitate zooming in.)
If you know someone that has knowledge ask if they would please have a look, Thank you, FP
Return to Your Favorite Clock Picture.