Tiffany & Co. antique clock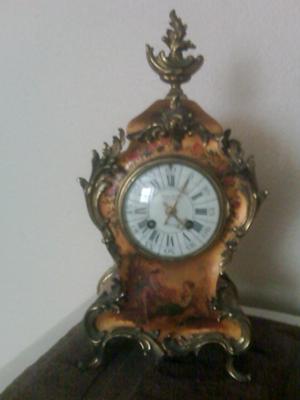 Tiffany Clock
I would like to know how old it is, what is the clocks origin, and how much it may be worth.


The painting on the front of the clock is signed, but the artists name is too hard to see clearly. It looks like "ALEROY". Also, the clock seems to be fully wound (has a key) but is either broken or locked? Does anyone know if this clock has a locking mechanism? There are numbers on the back of the clock mechanism "9967 13-3". Any information you have would be appreciated!
Return to Identify Your Antique Clock.