Thrift store clock.
by Dave
(Grove City, OH)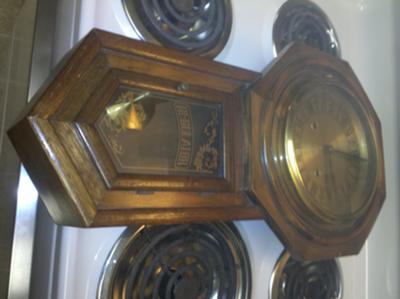 Wall Clock
I found this clock at the thrift store. It has no identifying marks other than "Regulator" on the pendulum door. There are no markings anywhere else.


The back does not open. Only the pendulum door and the glass over the dial opens. It chimes at the half hour, and identifies the hour (i.e. 4 chimes for 4 o'clock).
Other than that I know nothing about it, other than it does work.
Click here to read or post comments
Return to Identify Your Antique Clock.