The unknown "book clock"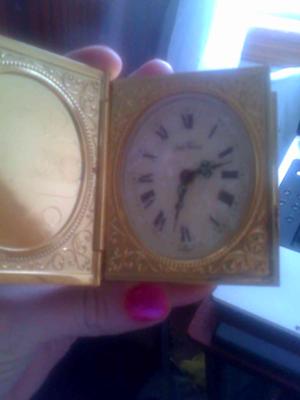 Seth Thomas Clock
I don't know much about the clock other than it says Seth Thomas and Germany on the clock and covering.


It looks like a book that is made out of some kind of metal thats gold in color. Its a wind up with an alarm thats wind up as well.
I was just wondering if anyone knows if its old or has any value. It works really well and doesn't appear to have anything wrong with it. Im going to include a picture of it. Hopefully this will help. Thanks for your help.
Click here to read or post comments
Return to Identify Your Antique Clock.