Superb family heirloom Sessions mantle clock
by Lyndon Bushnell
(Adelaide, Australia)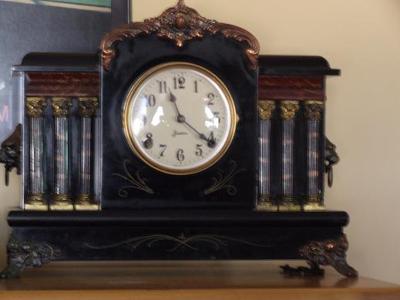 1916 sessions mantle clock
Hello, I'm the proud owner of a superb Sessions mantle clock that goes back 95 years in my family.


This clock was given to my great grandparents by their parents on their wedding day in 1916. This clock has been well looked after & still is in perfect working order today.
I have looked at the clocks on the net but none are the same as this fine item.
Lyndon Bushnell
Click here to read or post comments
Return to Identify Your Antique Clock.