Seth Thomas/Ansonia Company
by Sharon
(Spring Hill, Florida)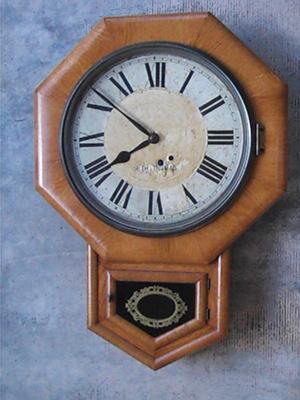 Schoolhouse Wall Clock
I have a clock that was my grandmothers. On the face of the clock it is stamped with Seth Thomas, but inside where the pendulum is, it says manufactured by Ansonia Company.


So how do I know what company made the clock?? Did both companies manufacture the same clock??
Return to Identify Your Antique Clock.