Seth Thomas Grandfather Clock
by Okee
(NJ)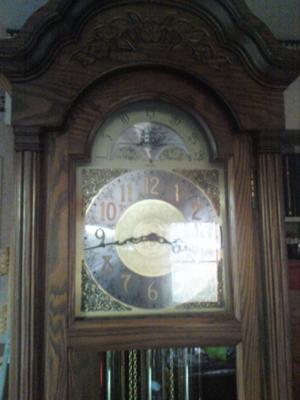 Seth Thomas Grandfather Clock
I just purchased a Seth Thomas Grandfather clock from a young woman who knew nothing about clocks. I have to admit, neither do I, but it was in perfect condition and my husband has always wanted a grandfather clock so I went for it.


I am very curious as to find out how old it is and if it has any value. She said it was her grandparents and they had it before she was born 27 years ago but that is all she could tell me about it.
The numbers on the back are 4491 1262, 4491 000, A403 015 25
Return to Identify Your Antique Clock.