Seth Thomas Clock
by Chris
(Waterford, MI)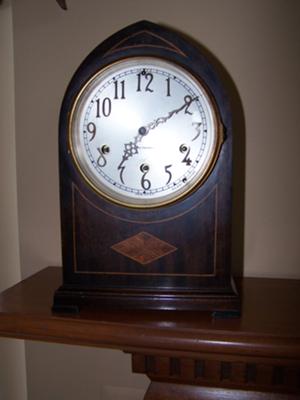 Seth Thomas Mantel Clock
All I know is that this clock belonged to my Grandfather and has been handed down several generations and is now in my possession.


I'm told it may be from the 1920's. I've owned it for less than a month and its now not keeping time. I fear I may have over wound it. The pendulum will swing for a few minutes then it stops.
I have included 2 pictures of the clock. If anyone can help identify the clock or how I may trouble shoot any problems with it I would greatly appreciate it. I do know its a "Seth Thomas" brand. .....Thank you.
Click here to read or post comments
Return to Identify Your Antique Clock.