Sessions dash clock
by Harry
(Boston, Mass.)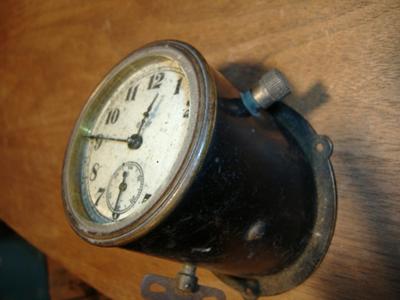 Sessions windup 8 day dash mount?
Inherited from dad, seems all complete. The time set works, but winding the spring is without resistance - broken windspring?


The back appears to be made of brass, with a small hole for access?It does not appear to have been taken apart.
The dial says: 'THE SESSIONS CLOCK CO. Forestville Conn. USA.It also reads '8 day' on the dial.
Click here to read or post comments
Return to Identify Your Antique Clock.