Sessions 8 Day
by Aaron
(Michigan)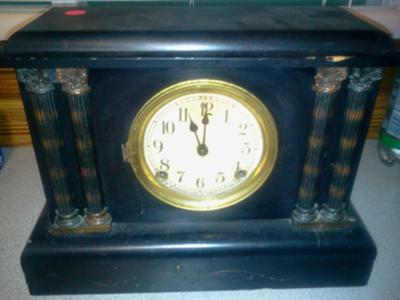 Sessions Black Mantel Clock
I picked up this clock at a garage sale, we love the clock and are looking for more information on it.


The inside of the back cover says The Sessions Clock Co. Eight Day, Half-hour Strike Cathedral Turn back. The front face also says Sessions. I have found the same case with a different face but not this one.
Anything you can tell me would be great.
Note from Bill
: It looks like your clock is a 1921 model called "Glasgow". Thanks for your submission, Bill
Return to Identify Your Antique Clock.