Rare And Beautiful.
by Elton
(Alma, Michigan)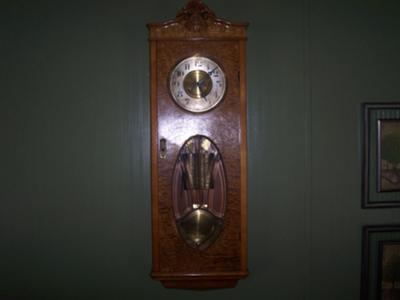 Gustav Becker Two-weight Wall Clock
I received this clock from my grandparents and that was 40 years ago. It is a Gustav becker Weight driven, Time and strike eight day, And I believe it is solid maple with birds eye maple veener on the front of the case.


This clock is in Excellent running condition and looks Beautiful. Does anyone know the date of this clock. Both clock case and works are marked Gustav Becker.
Please reply here if you have any information.