Our Heavy Clock
by Margaret
(Ireland)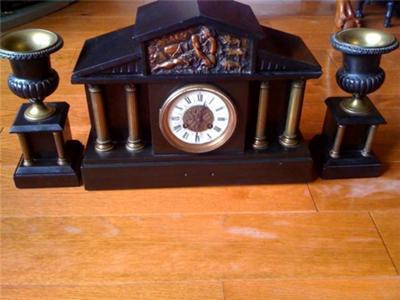 Heavy Mantel Clock
Hi Everyone,


I am so happy to find this site and hope someone will be able to help me.
My husband passed away recently and he loved this clock which he bought as a young 19 year old in an antique shop over 50 years ago but we don't know how old it was then or anything about it.
The brass plaque which I think would have had the makers name is missing so I have no idea even of the make.
I would really appreciate any help and thank you very much.
Return to Identify Your Antique Clock.