Our Family Clock
by Pamela Nault
(Orlando, FL)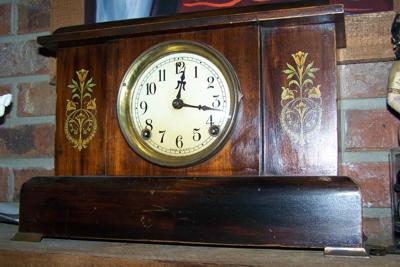 Family Clock
This clock was given to my Mom used in 1931 when she married. I'm not sure if it was my grandmother's or not. My Mom had Alzheimer's so a lot of stories were misstated.


It is in perfect working order. My hubby surprised me several years ago by taking it to a clock shop and having it looked at. All the guy did was clean the dust out a little, as he said it was in such original condition he didn't want to alter it at all.
It is a Sessions or E.N.Welch according to him, approx 1880-1890's. I haven't found any pictures of one like it. I also have a picture of my family dated Christmas Eve 1951, in which the clock is on the mantel. I was 1 1/2 yrs old at the time. We also have the original key.
I would like to find out more about this clock. Thanks.