Optic Eye Clock - original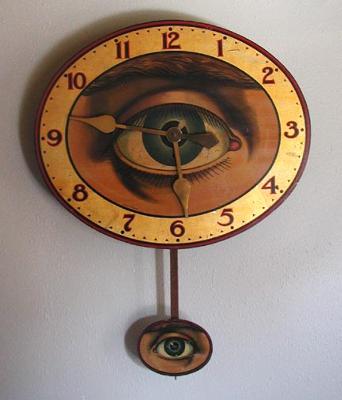 Optic Eye Clock - original
I have had this clock for 30+ years stored in a box. I bought it in an antique store in Chadron, NE. It is in very good condition and ran perfectly the last time I had it set up.


I understand it is quite rare and see that someone on ebay is making reproductions priced at $675 and states that originals in good condition sell for $6,000-8,000.
What can I expect a collector to offer me for this?
Return to Your Favorite Clock Picture.