Old Seth Thomas Clock
by Dan
(Ladson, SC USA)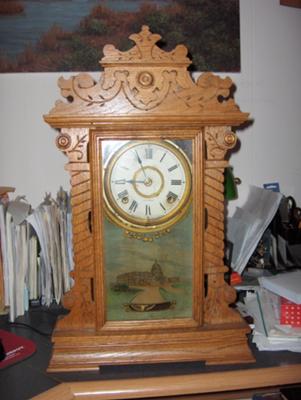 Seth Thomas Clock
A friend of mine gave me this Seth Thomas Shelf clock a few years ago.


I don't know anything about it. The case appears to made of walnut and the clock movement is made entirely of brass. On the bottom inside of the case is printed "manufactured by Seth Thomas Clock Company Thomaston, Conn. USA".
It has a picture of the U.S. Capitol Building on the glass case front door. I would like to know how old it is and what the model # is.
Thanks
Click here to read or post comments
Return to Identify Your Antique Clock.