Old Cuckoo - No identifying marks or writing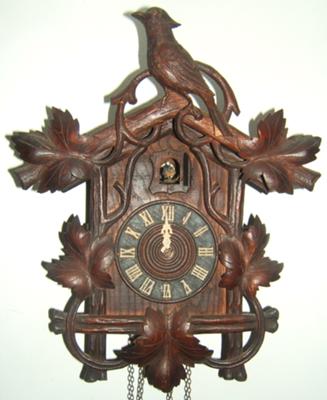 Cuckoo clock
I bought this on eBay for 200 dollars, without weights or pendulum. I can't find any identification anywhere. I need to identify it in order to get the proper parts. I think its a 24 hour clock. It is 18 inches high and 14 inches wide.


Note from Bill:
It does look like a 30 hour clock. A safe bet would be 320 gram weights and any pendulum that matches your clock's color. They are adjustable for the length you will need. Thank you.
Return to Clock Repair Questions.