Nice old small Seth Thomas wall clock
by Steve Laskey
(Whitefield, Maine USA)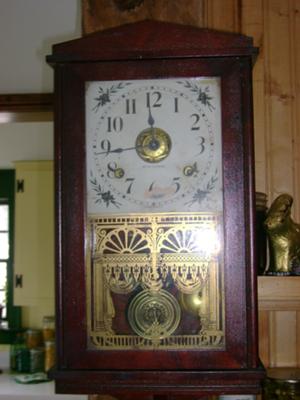 Seth Thomas Clock
This is a Seth Thomas wall clock with a Thomaston, CT. label. It also has a F. Schneider, Lawrence, Mass. 1917 label on the back. I got it from a friend.


It seems to be keeping good time. It is a double wind up that strikes on the hour & half hour. It also has some sort of seperate alarm wind up inside. I have not been able to identify it. It doesn't look like anything listed on-line. I must have tabbed through 2 or 3 hundred different Seth Thomas model pictures last night and no luck.
Return to Identify Your Antique Clock.