Newly received Waterbury Mantle clock
by Mike
(Oakville, Ontario, Canada)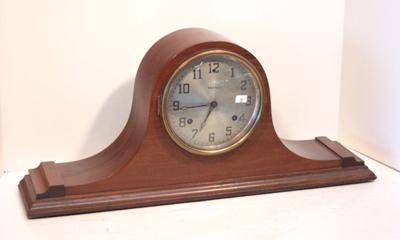 Waterbury mantle clock circa???
Hi, my mother in law just gave my wife a Waterbury mantle clock that she had from an old friend who passed away 30 years ago. It hadn't worked since.


I was pleased to get it running and keeping perfect time. I did some online checking on the Waterbury Clock Company, but can not find the model name or year of manufacture for this.
I would appreciate any assistance. Mike, Oakville, Ontario, Canada