New Haven clock
by Donald Keith
(Livonia, Mich)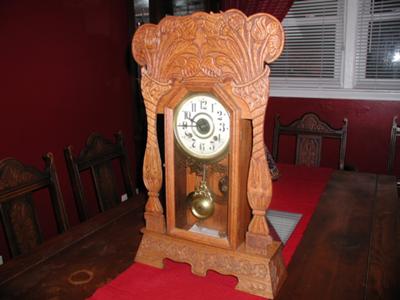 Clock
My Grandparents clock from my Fathers side, it was her clock when she was growing up. My Father is deceased, but would of been 87 as of today in 2010.


We would like to know some history on the clock, age, and what it would of cost back then, and today; find out how much it would be worth today.
Return to Identify Your Antique Clock.