New Haven Clock Circa 1917
by Richard Witulski
(Bell, Florida)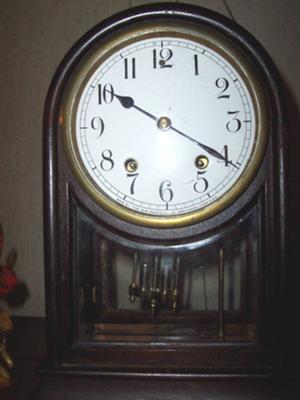 New Haven Clock
This New Haven Pendulum mantle clock with Duel Cyl Pendulum is filled with silver liquid mercury. I recently was given this clock that belonged to my Great Aunt who lived in Jacksonville Florida.


Could you give me some information on this clock and what Model it is and any other info you may have.
If you also have any paper on it, I would like also to purchase it. My Name is Richard J Witulski
Return to Identify Your Antique Clock.