Need more information!
by Walter McMillan
(Alabama, USA)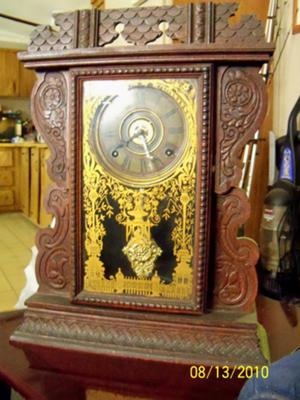 E. N. Welch Clock
I have an E.N. Welch 8-day kitchen clock I need more information about. The only information I can see is on the movement and all there is, is the company name.


I have attached pictures and hope someone can help me.
Thank you,
Walter McMillan
Return to Identify Your Antique Clock.