Need Information on Old Sessions Clock Please
by Beth
(Michigan, USA)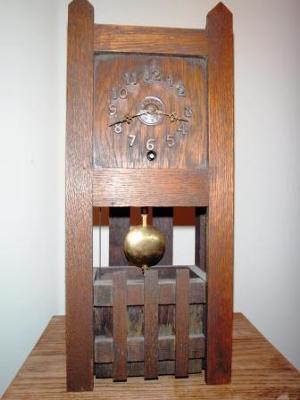 Sessions Clock
This clock came from my great grandmothers house in Northern Michigan.


The clock and alarm work. I was just wondering if anyone knows its value, or any other information regarding the clock?
The paper tag on the inside of the bottom "gate" says The Session Clock Co. and the word Villa Alarm is stamped on it with the number 609.
Dimensions are 14.5"h x 6.25"w x 4"d
Thank you!
Return to Identify Your Antique Clock.