Need ID for this Gilbert clock
by Charles Bruce Shurtz
(Scheller, IL, USA)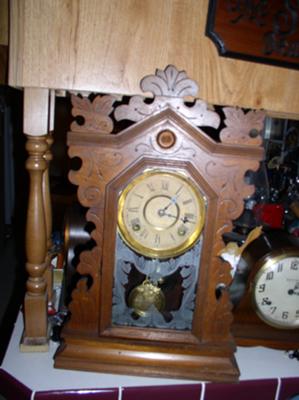 Need Name of this Gilbert Clock
I got this clock in fully working order at a local auction but have not been able to find out what the name of this clock is anywhere.


The paper label on the back is almost gone and only enough of it could be read to see that it was made in Conn. by Gilbert Clock Company.
Any help getting an ID on this clock would be greatly appreciated.
If anyone can help, please leave comments here.
Return to Identify Your Antique Clock.