Need Help With My Ansonia Clock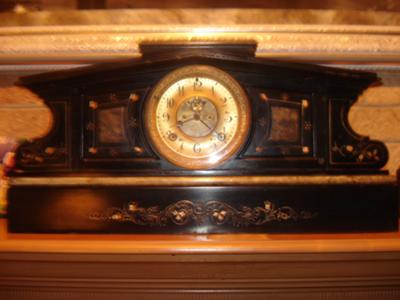 Ansonia iron mantle clock 1800's
Hello, I have an Ansonia black mantle clock that I am trying to identify.


The trademark date stamped on the gear box inside is 06/18/1884. It is an 8 day clock and is extremely heavy. Feels like cast iron but not 100% sure.
I'm looking for the model name of this clock and its possible value. It's been in my family since the very early 1900's.
Any information would be of great help. Thank you in advance.
Return to Identify Your Antique Clock.