N.E. No. 240K /American Cuckoo Bird Clock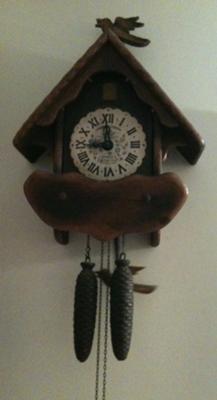 American Cuckoo Bird Clock
The clock was made by the New England Clock Company in the 1950's and has a planter attached which came with simulated philodendron in the planter and also on top of the clock.


Can anyone tell me what it originally sold for and how much it is worth today?
Return to Identify Your Antique Clock.