Mysterious Ansonia Antique Clock
by Jon
(Dunedin, Florida)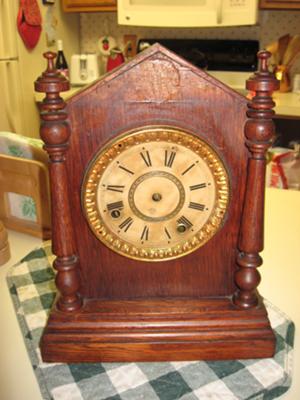 Ansonia Mantel Clock
This clock I inherited.


I have searched every Web site I could find, looked at nearly 2,000 photos of Ansonia mantel clocks, researched seven books in my local library but cannot find this model.
According to a faded label on the back it is from Ansonia in New York, is an 8-day strike and, the best I can read off the clock label is "TROY" in large letters.
It look like a spandrel is missing on the front of the clock above the dial.
I think this clock is circa the 1880s. The movement is dated Patent 1882. It is old, dirty and musty smelling.
If anyone could identify it, I would be very happy.
Thanks
Jon