My Sessions 218 P 8-Day Clock
by Pamela Van Sicklen
(Austin, TX USA)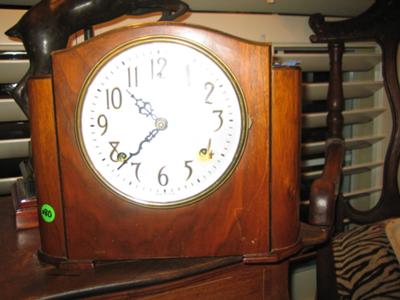 Front view of Sessions clock
I just bought this clock at an estate sale in Texas. The son of the owner said it was from the 1940s but I just read that Sessions quit making spring-driven clocks in 1936.


I have looked at over 150 Sessions clocks online, but can't find anything that looks like this. I have attached pictures of the clock. There is a patent number 1704864, dated 1929, engraved on the workings of the clock; the patent is for the sounding mechanism.
I would appreciate any help in finding out more about this clock, and what it's value is. It is very clean and seems to have been very well maintained.
It keeps excellent time although the chime sounds a couple of minutes early on the half hour.
Thank you.