My newest clock acquisition
by Frantisek
(Brussels, Belgium)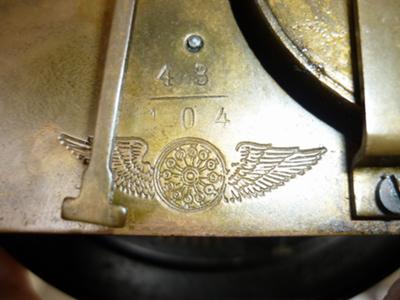 The clock's trademark
I have found recently this beautiful wall clock on the antique market in Leuven/Belgium.


A seller was quite unwilling to show me if the clock was working, so I had to wait until I came home to check it out. It was not only working, but even playing every hour a beautiful chime melody.
But, the originator is unknown to me, so if somebody would be so kind and could help, I would be very happy.
Frantisek, Brussels
Click here to read or post comments
Return to Identify Your Antique Clock.