My Grandma's Clock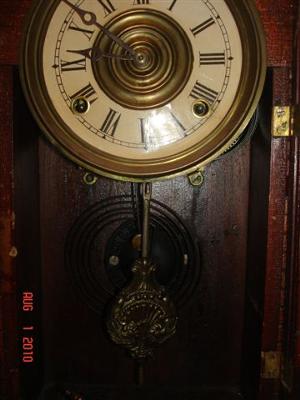 Grandma's clock
I would really like some help identifying this clock model. The clock was made by the E. Ingraham Co. I believe between 1861 & 1880.


It has a NO.7. stamped on the back of the pendulum there are no other markings on the clock just the manufacture on the chime.
The clock has been passed down from my grand parents to my parents and to me about 10 years ago. I remember the clock as a child sitting on my grand parents mantel and chiming on the half hour.
Any help would be greatly appreciated.
Return to Identify Your Antique Clock.