My Gilbert Mantel Clock
by Mike
(Cincinnati, OH)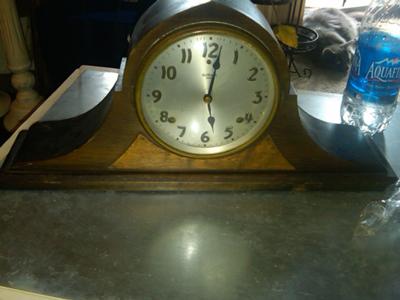 William L Gilbert 1807
I have had this clock sitting around my house for a little while, but haven't really looked into the history of it until recently.


The label inside the back reads "William L. Gilbert Clock Company, Winstead, Conn. USA" which I've determined means it was produced after 1871 but before the Great depression.
The face of the clock reads "Gilbert 1807" and the label inside the back is in very good condition.
Anything you can tell me about this clock would be appreciated.
Thanks,
Mike
Return to Identify Your Antique Clock.